Built 44 years ago. I think i saw this car on display at the Royal show and my first impression was WOW!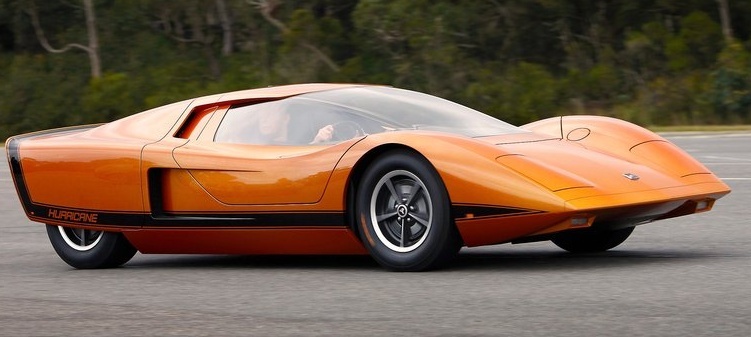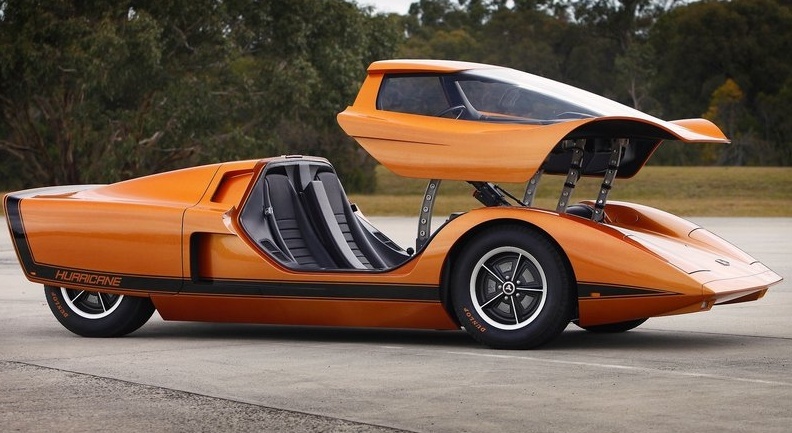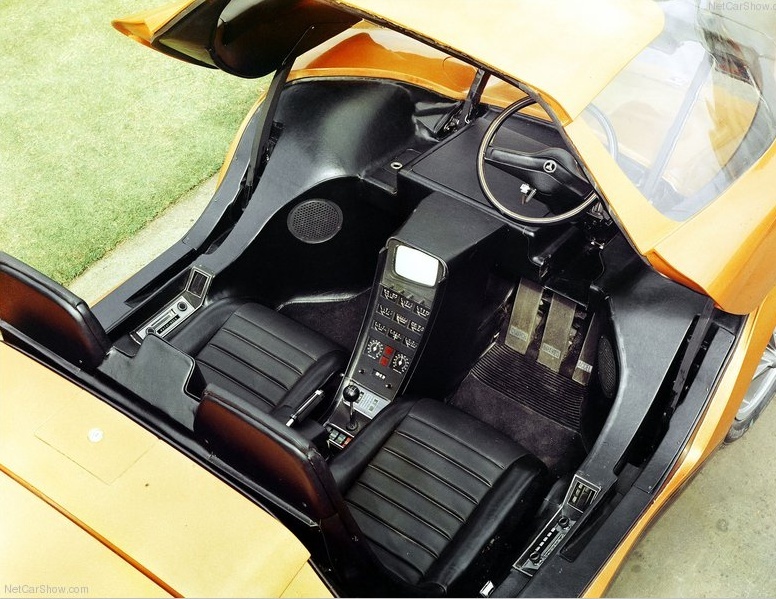 As its code name suggests, the RD 001 was the first product of the GMH Research and Development organization, staffed by a small squad of engineers working in conjunction with the Advance Styling Group at the Fishermans Bend Technical Center in the 1960s.
The team that designed and built the original Holden Hurricane employed some advanced technologies and techniques when it came to the power-train. Powered by an experimental 4.2-litre (253 cubic inch) V8, this engine was a precursor to the Holden V8 engine program which entered production in late 1969.
The Holden Hurricane's V8 engine featured many advanced design components such as the four-barrel carburetor - a feature which wouldn't be seen on a production 253ci Holden V8 until the late 1970s. The end result was approximately 262hp (193kW), a towering power output in 1969 and one that ensured the Holden Hurricane had the go to match its show.
But perhaps the two most innovative features were the "Pathfinder" route guidance system and the rear-view camera.
The "Pathfinder", essentially a pre-GPS navigation system, relied on a system of magnets embedded at intersections along the road network to guide the driver along the desired route. A dash-mounted panel informed the driver of which turn to take by illuminating different arrows, as well as sounding a warning buzzer.
The rear-view camera was also a ground-breaking innovation.
seriously i used to have a match box car that look very similar to this, i could imagine Big Phil, redandblack & Scrappy all having one of these in their driveways

bayman




Join date

: 2012-02-05


Posts

: 7396


Location

: on a marx brothers set


Teams

: plympton, glenelg, redbacks & whoever the money is on


My club

:


R & B's car history:

Mini.

Really old Holden Wagon

Another really old Holden Wagon

Morris something or rather, only lasted a few months

New mini

New Mitsubishi Colt, lasted until about 300,000 plus kms

New Mitsubishi Lancer, taken in today at 233,000 kms to be scrapped.

After my holiday, I'll be looking for another car, perhaps a Hatch, 4 cylinder, 30,000 or so kms.

Seems to be between a Corolla Ascent or Hyundai I30.

As you can see, I'm a traveller, not a car person, so any input or suggestions are welcome.

Not a Holden Hurricane.

Lee




Join date

: 2011-12-05


Posts

: 7103


Location

: Talking footy


My club

:


Nissan X-Trail 4WD, R&B?

That's our next little beast, now that we have to drive along dirt roads to get to our house.

howthewestwaswon




Join date

: 2012-01-28


Posts

: 1240


Location

: Henley Beach


Teams

: North Haven, BMW, BBH, South Whyalla, Lobethal


My club

:


PS. Speaking of Nissan, I love the new look Pulsar too!


howthewestwaswon




Join date

: 2012-01-28


Posts

: 1240


Location

: Henley Beach


Teams

: North Haven, BMW, BBH, South Whyalla, Lobethal


My club

:


I drove a Hyudai I30 around the UK a couple of years back and found it to be pretty gutless.

I bought a Subaru 12 months ago on the other hand and am very happy with it so far.

Gingernuts




Join date

: 2012-02-01


Posts

: 2493


Teams

: Adelaide, Sth Adelaide, Langhorne Creek


My club

:



---
Permissions in this forum:
You
cannot
reply to topics in this forum